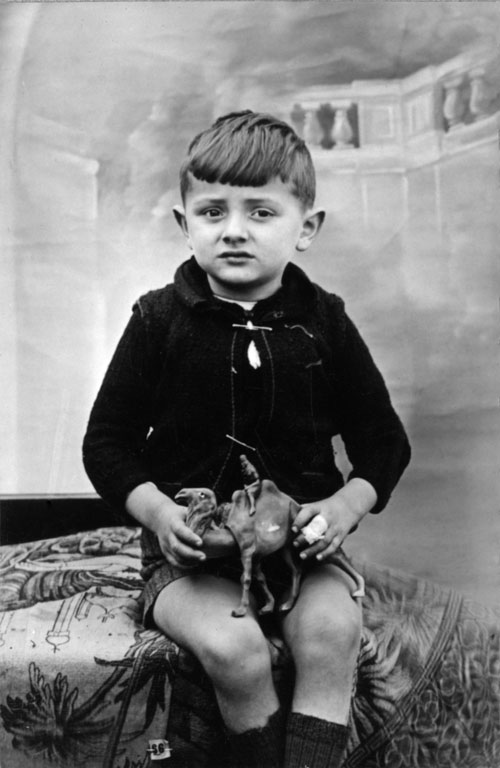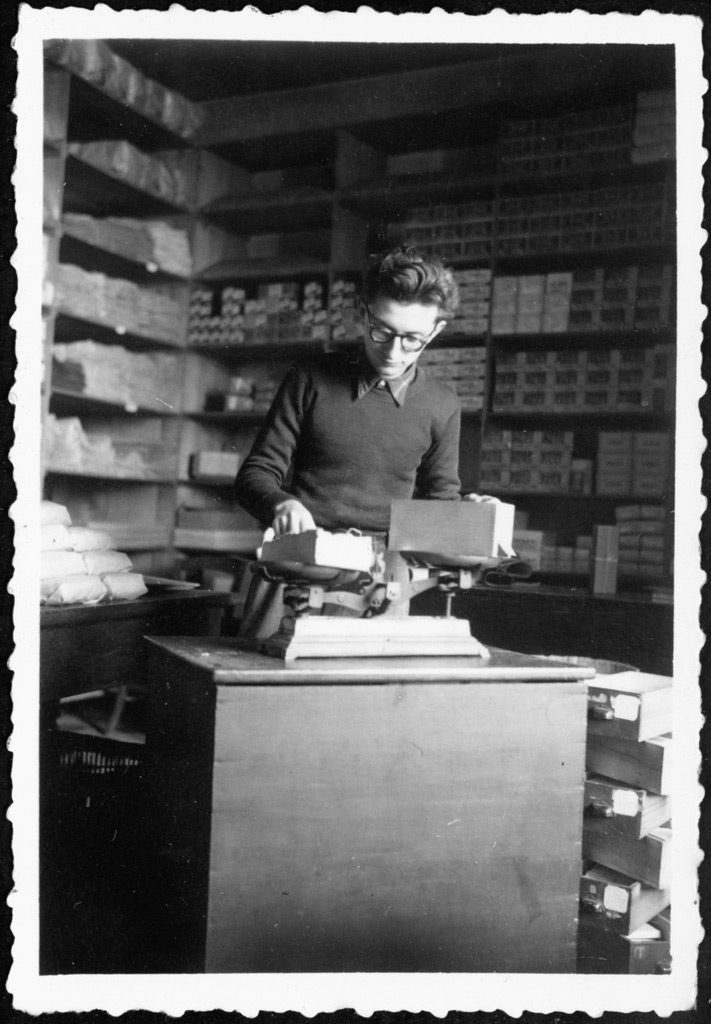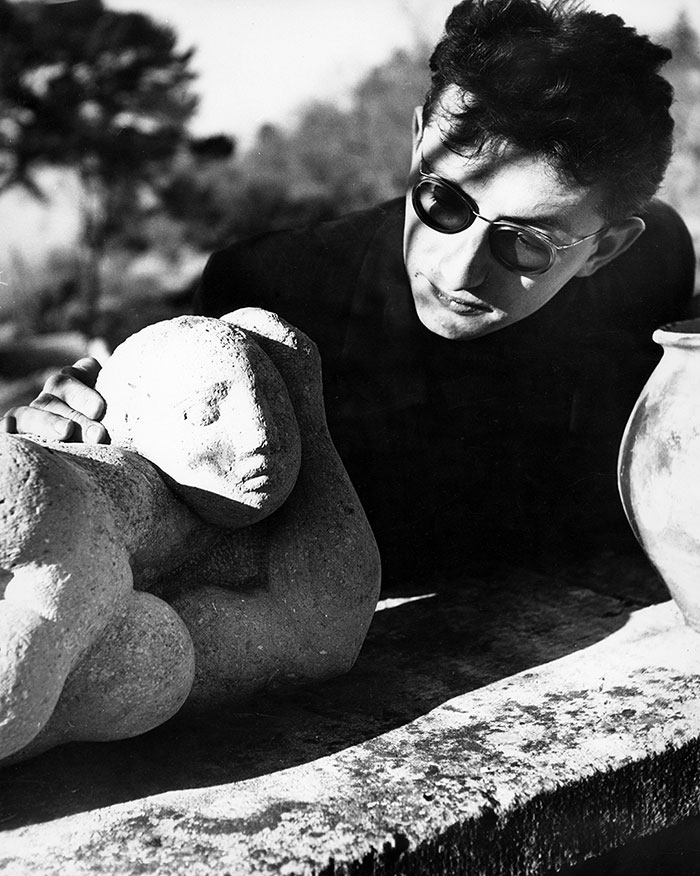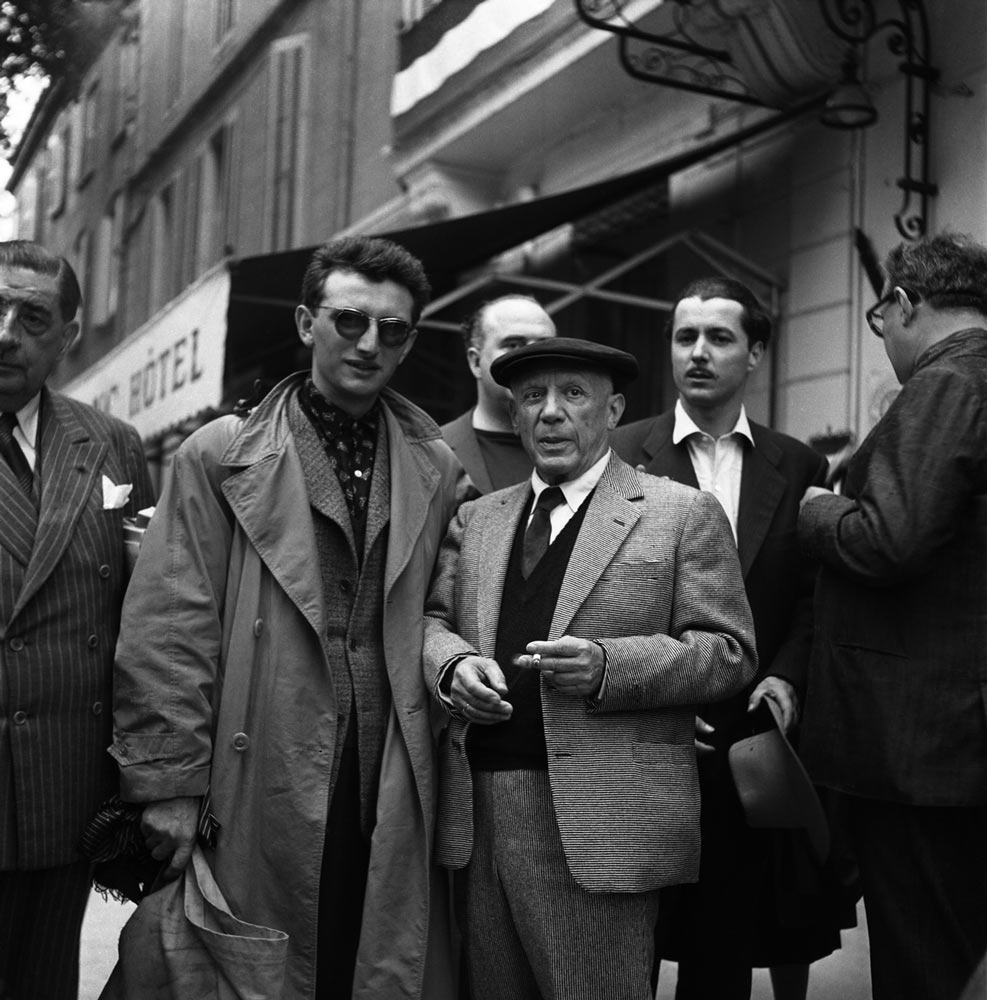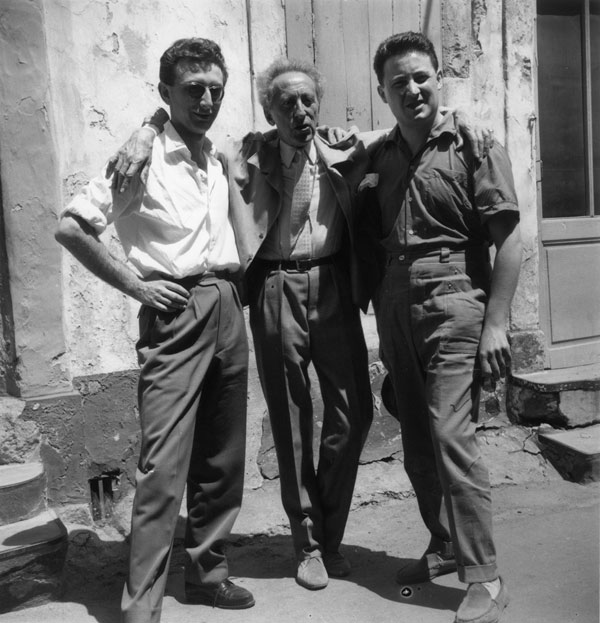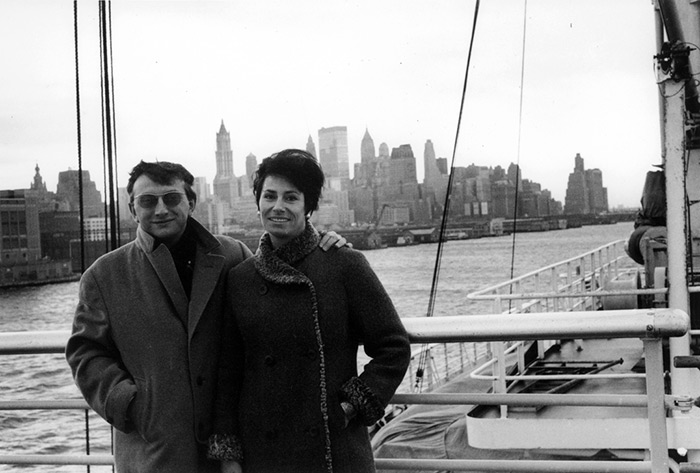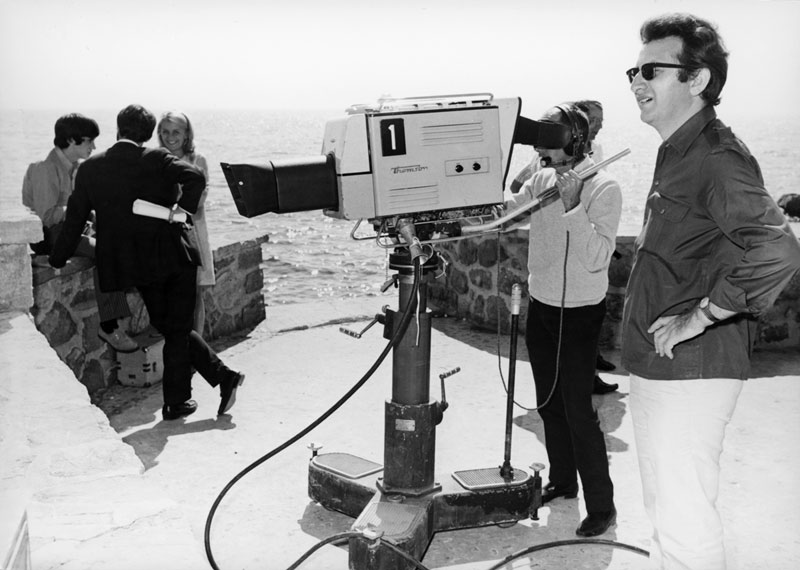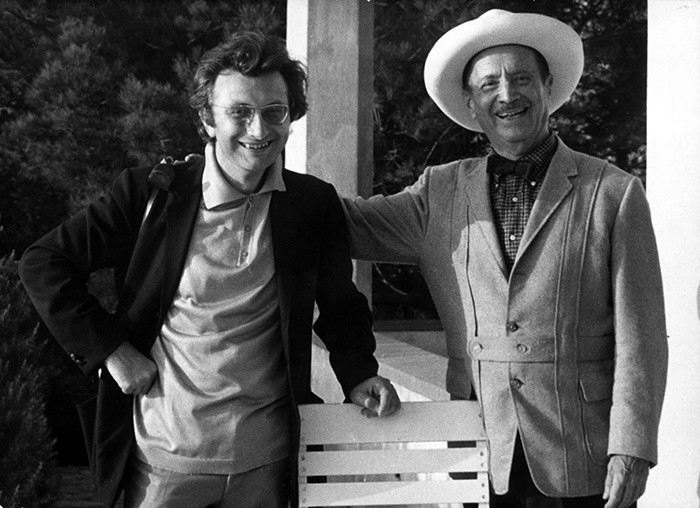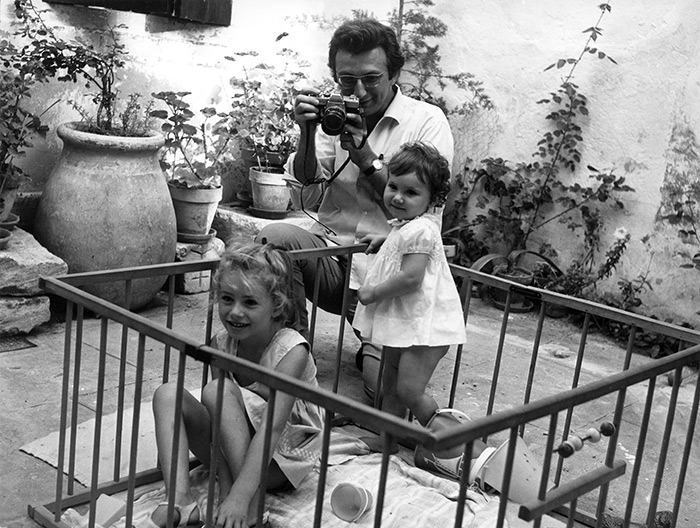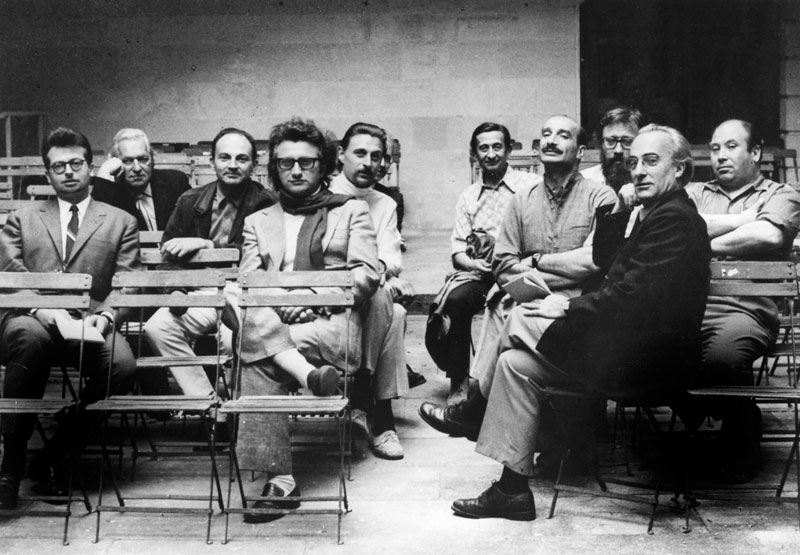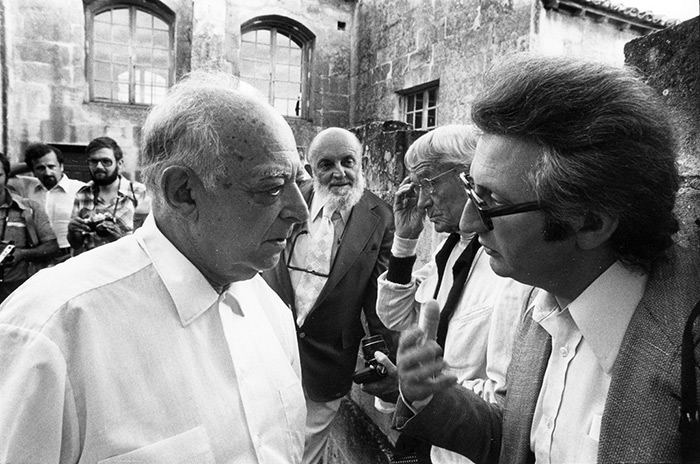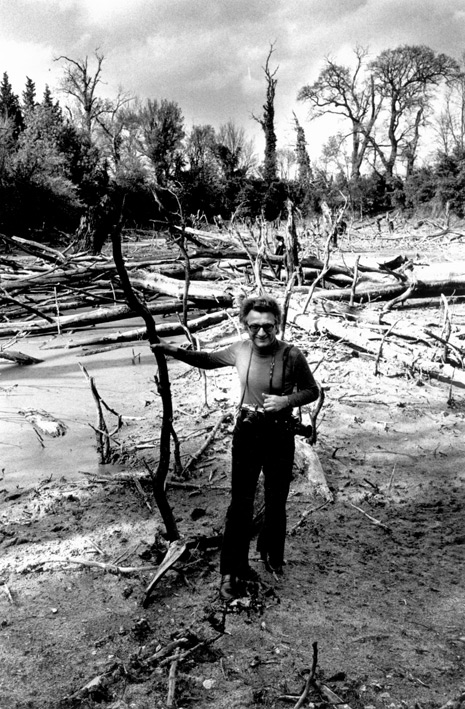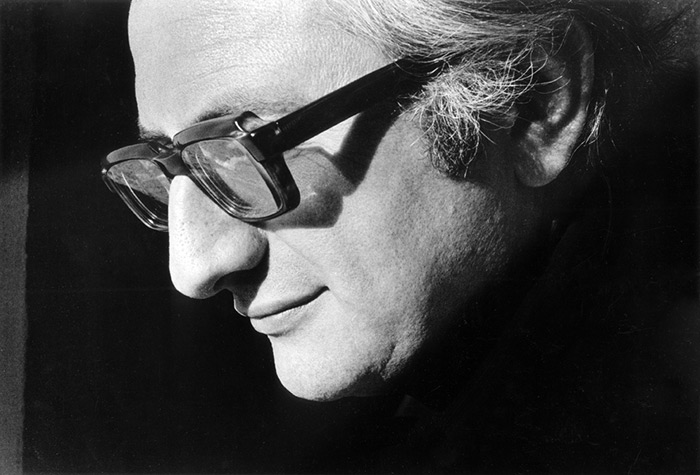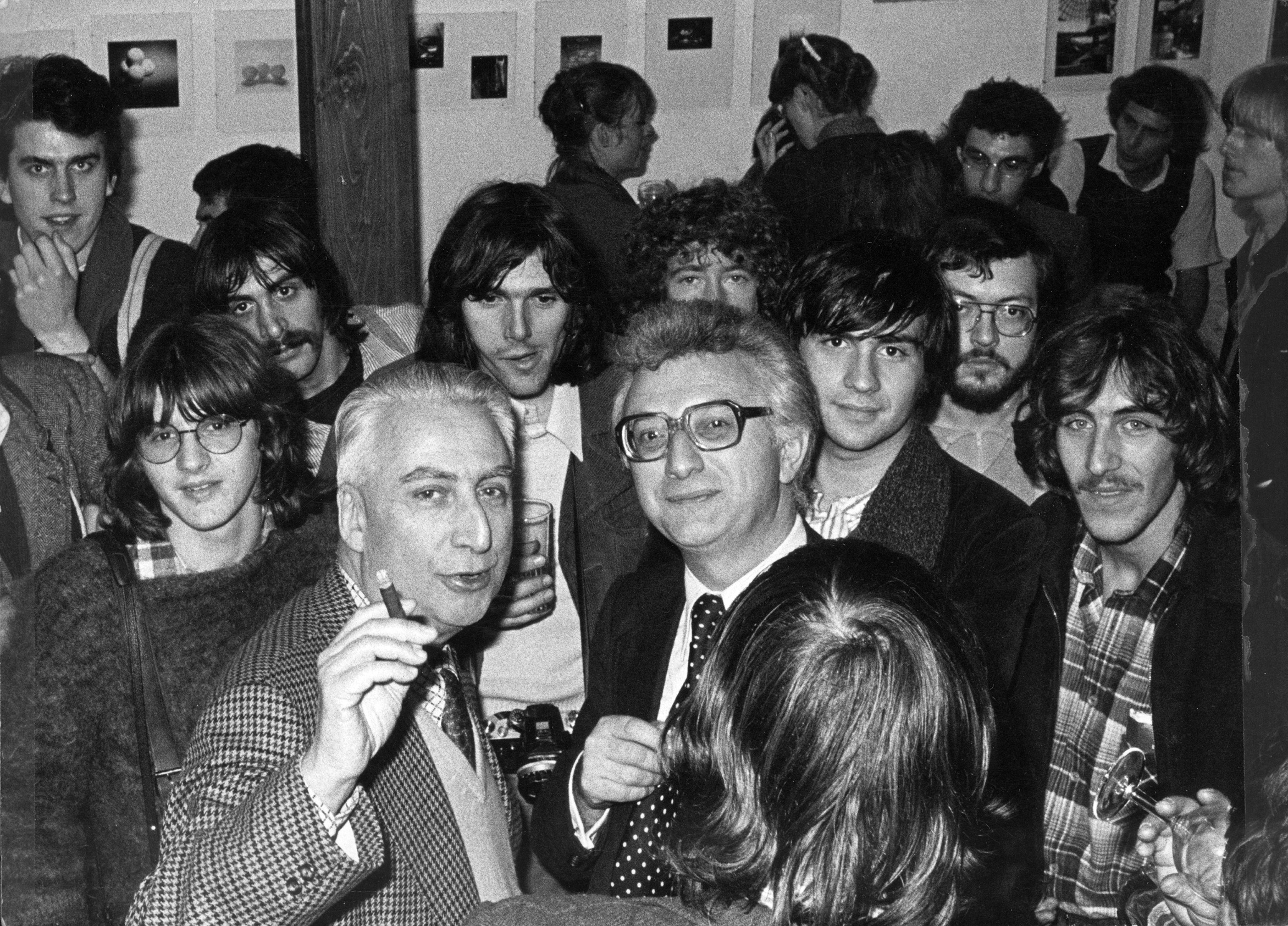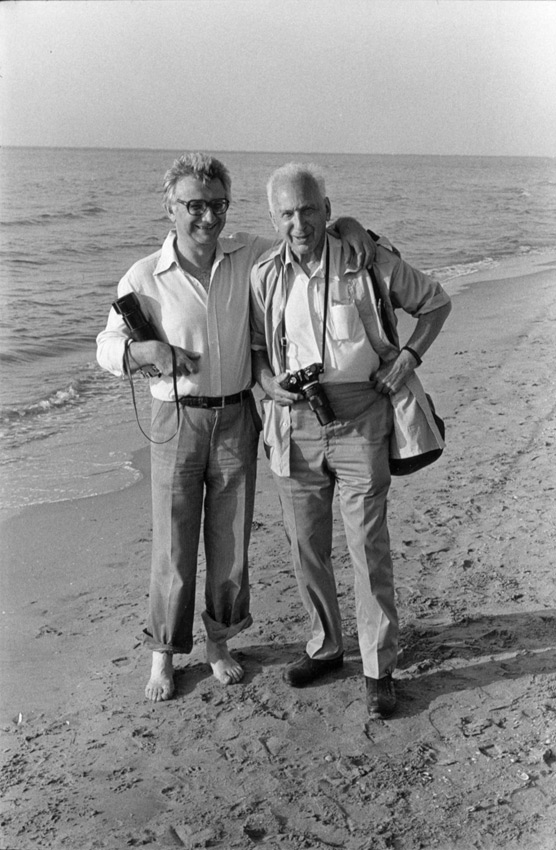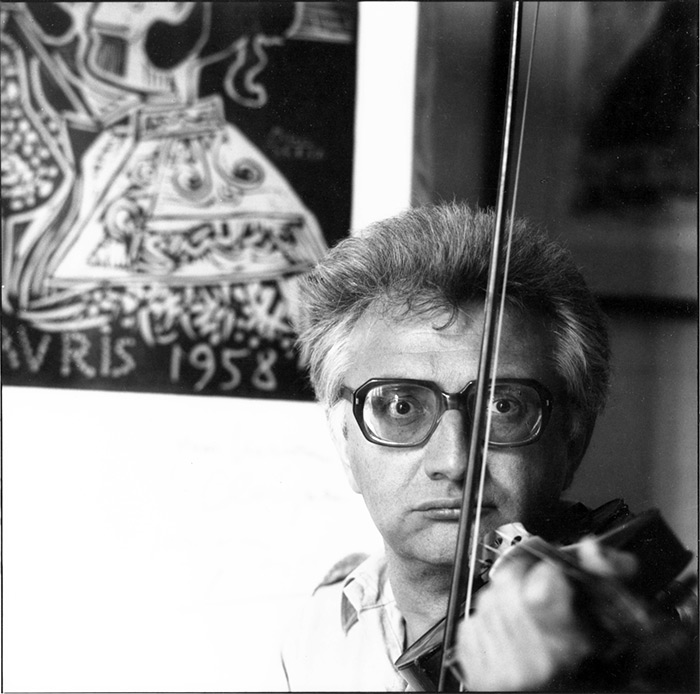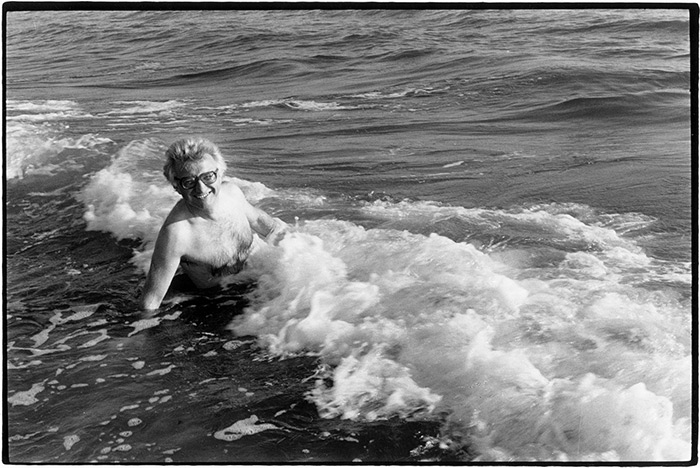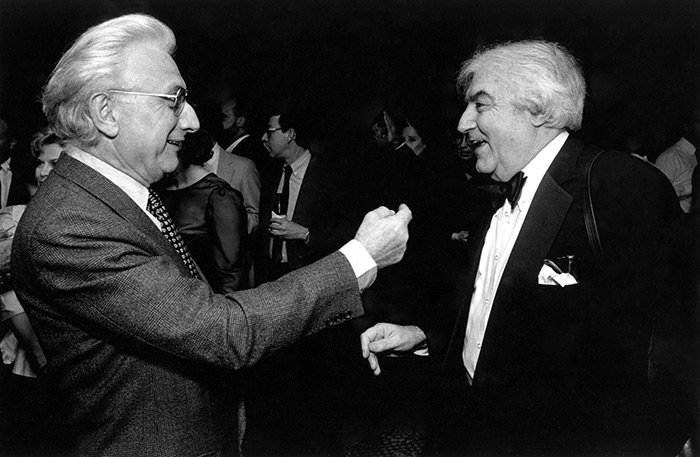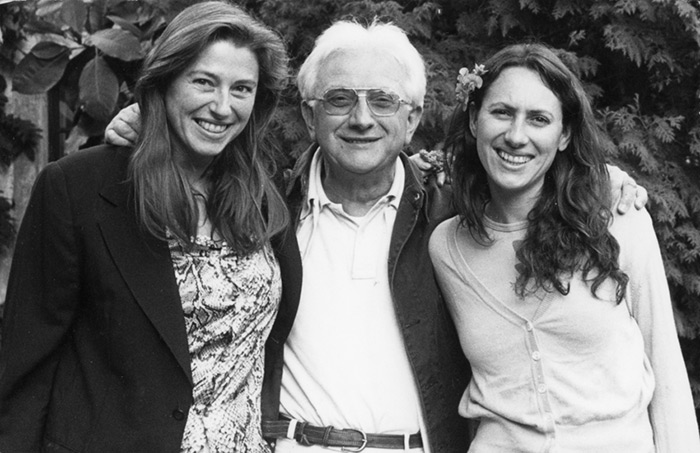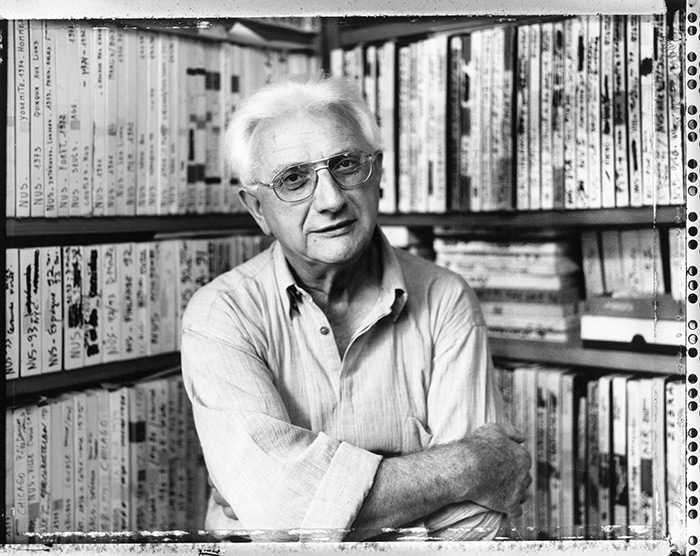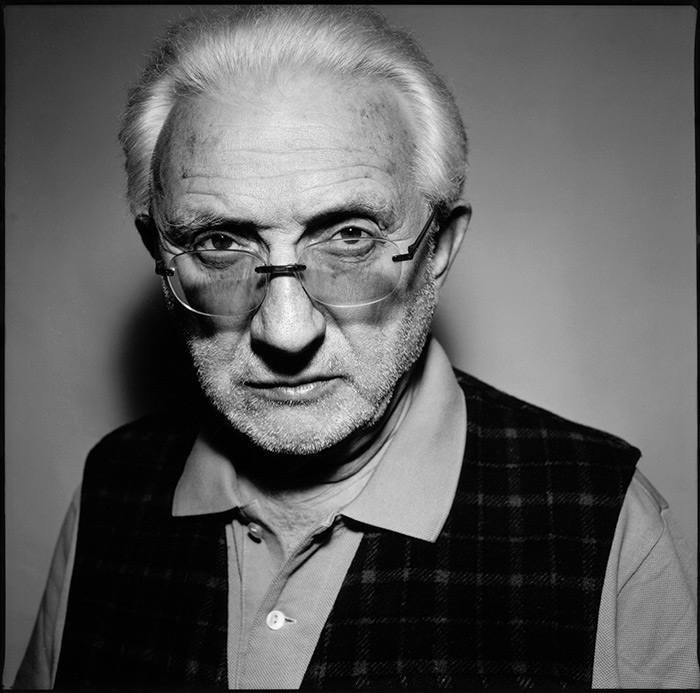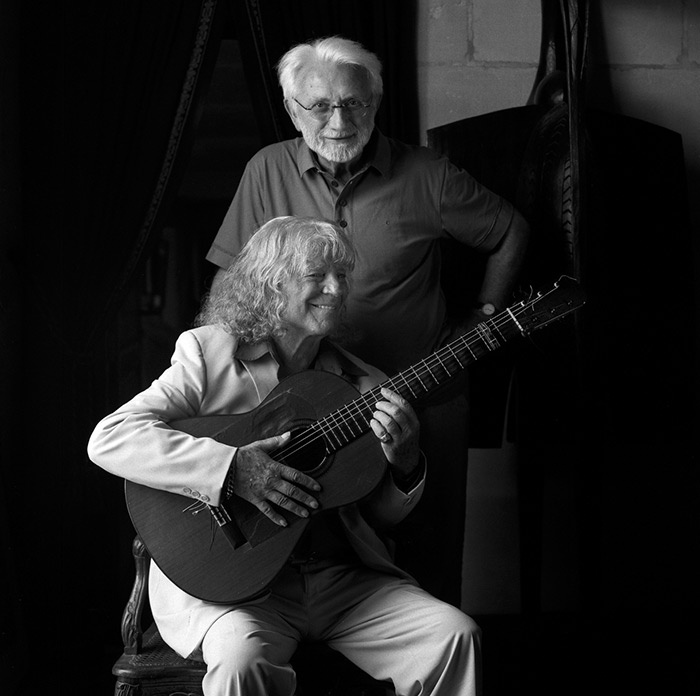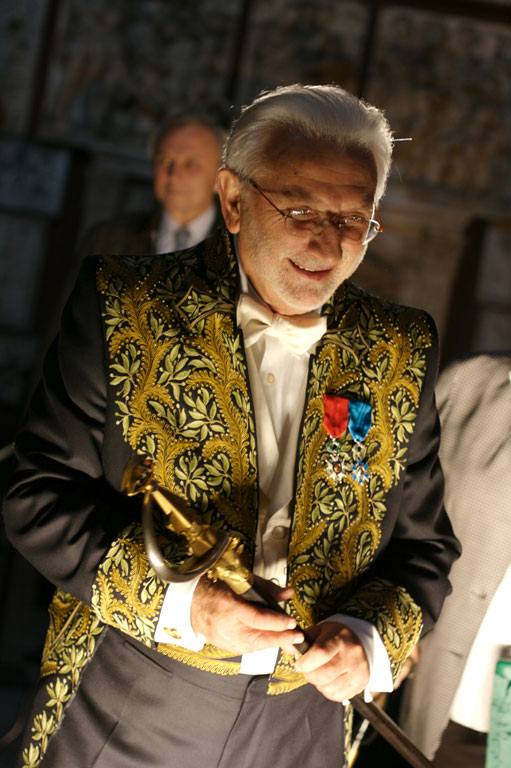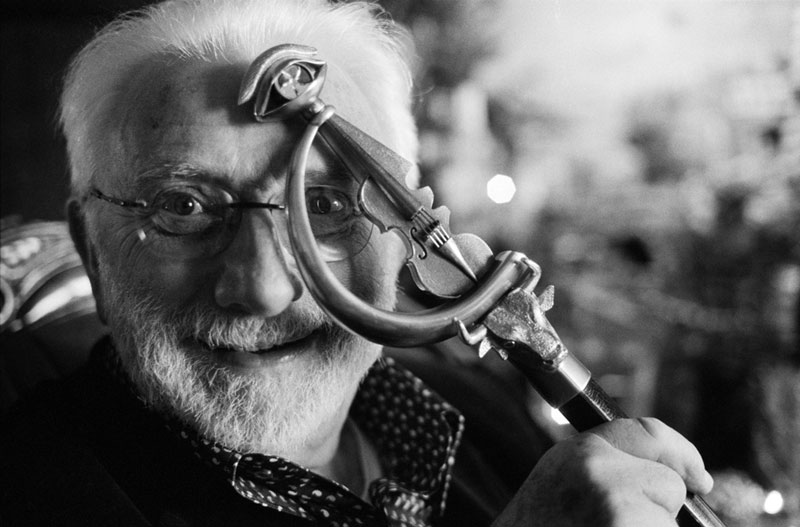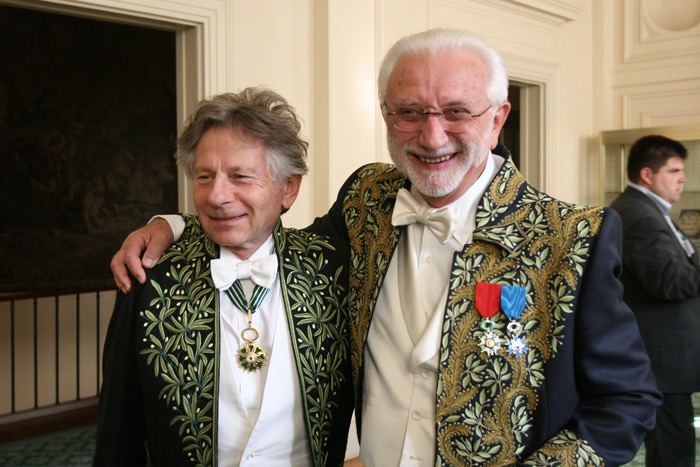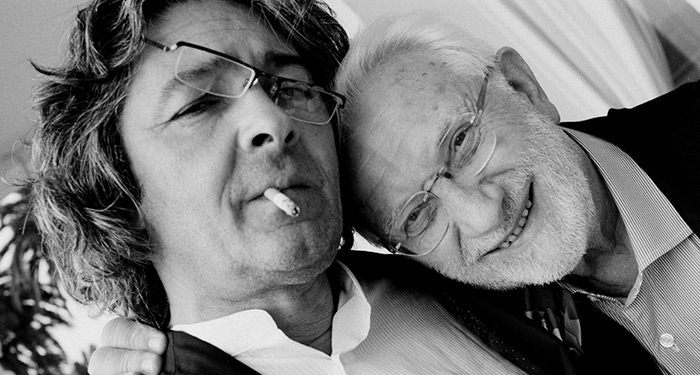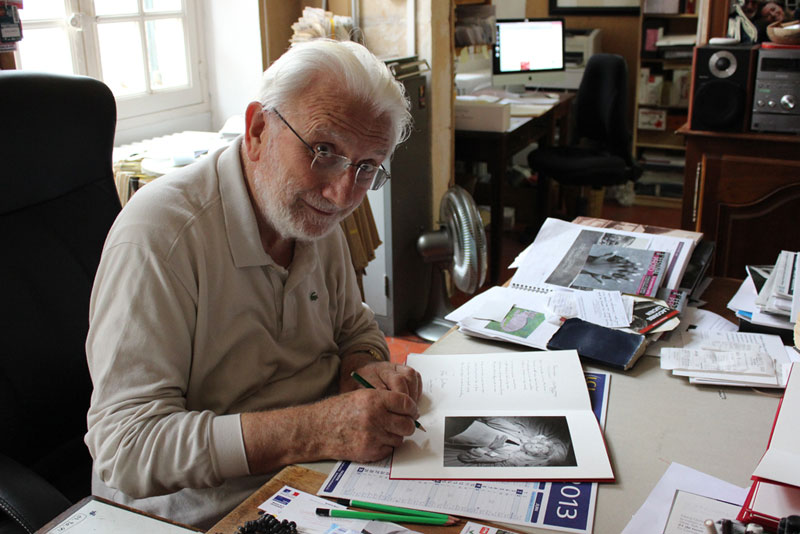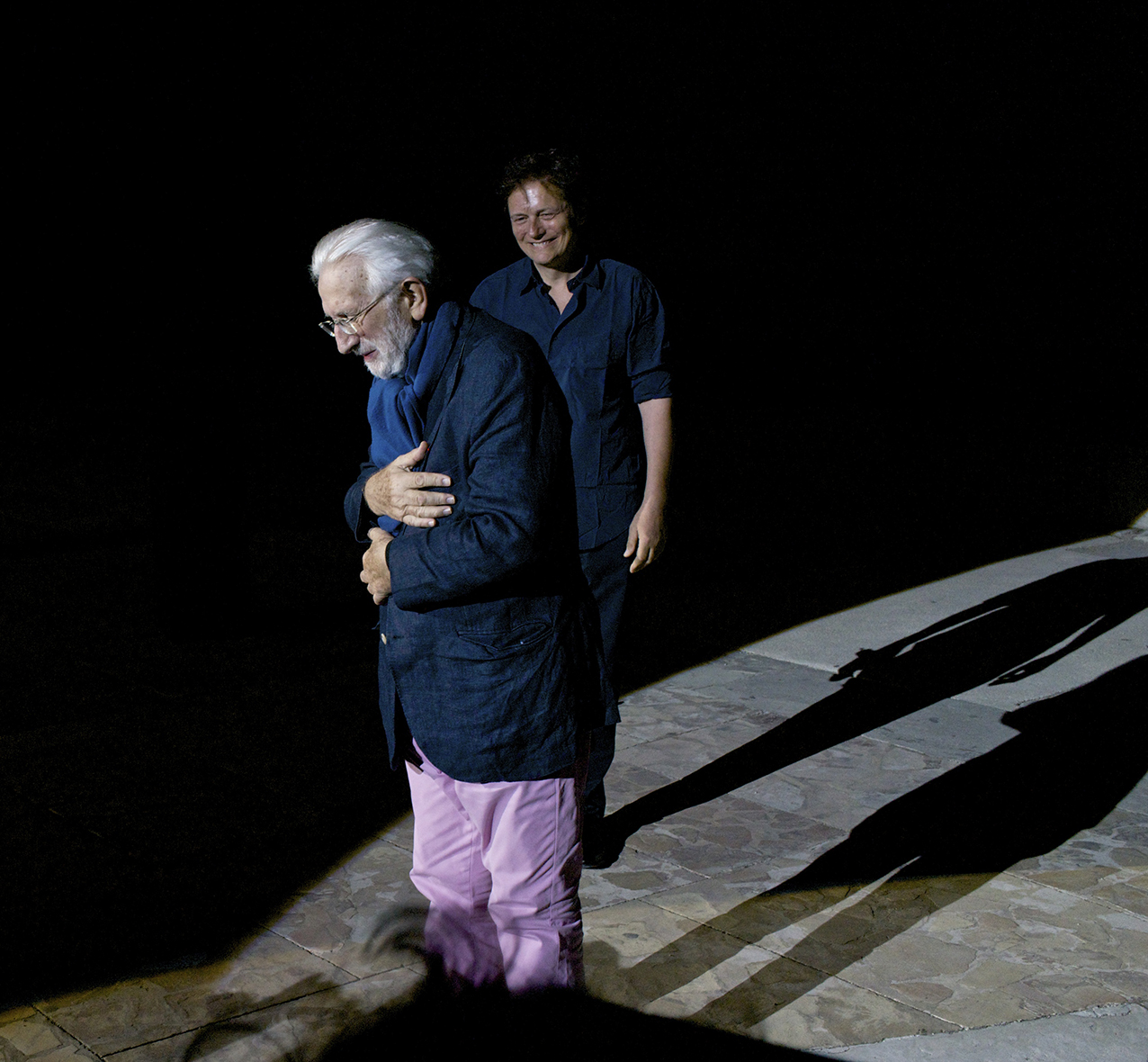 1934
Lucien Clergue is born in Arles on 14 August, to working-class parents. From the age of seven, his mother encourages him to take violin lessons.
1944
Profoundly affected by the war during which his house is detroyed.
1949
Learns the basics of photography.
1952
Leaves school to work in a factory. Death of his mother.
Meets Jean-Marie Magnan who counsels, encourages and guides him throughout his life.
1953
Meeting with Picasso in Arles, then travels to Spain (Andalusia). Publishes photographs in the daily newspaper Le Provençal.
1954
First series of photographs : The Death of Julius Caesar, from the play by Shakespeare, produced by Jean Renor for the bi-millenial of Arles. Beginning of the series « Les Saltimbanques » in the ruins of Arles.
1955
Visits Picasso in his house at Cannes. Continuation of the Saltimbanques and beginning of the series of dead animals. Discovers Manitas de Plata at Saintes Maries de la Mer.
1956
Meets Jean Cocteau at his house in Paris. First nudes on the beaches of the Camargue
1957
First book published by Seghers : Corps Mémorable, poems by Paul Eluard, cover by Picasso, liminary poem by Cocteau. The latter shows it to Max Ernst who becomes his forst collector with the purchase of the suite "Dead Flamingoes in the Sands"
1958
Exhibition at the Kunstgewerbemuseum (Museum of Decorative Arts) Zurich. Meets Edward Steichen, Curator of Photography at MoMA New York
1959
On-set photographer for Cocteau's film "The Testament of Orpheus". Leaves the factory on 31 December to become independent photographer. First exhibition in Paris: Montaigne Gallery (Kodak/Pathé). Photographs sculptress Germaine Richier shortly before her death, in Arles
1960
Invited by Jean-Louis Barrault to exhibit in Odéon Theatre, Paris. 9 prints bought by Edward Steichen for MoMA's collection. Meets benefactor Doctor Willy Staehelin in Zürich who collects his work until his death in 1995.
1961
First trip to the USA for exhibition Diogenes with a camera N° 5 at Museum of Modern Art, New York: invited by Edward Steichen to show alongside Bill Brandt and Yasuhiro Ishimoto. Meets Marcel Breuer, Alexey Brodovitch, W. Eugene Smith, Robert Franck and Grace Mayer.
1962
Travels to Brasilia, Brazil at the invitation of Oscar Niemeyer.
1963
Mariage to Yolande Wartel. Birth of their daughter Anne. Publishes Naissances d'Aphrodite and Toros Muertos.
1965
Important work in the marshlands of Camargue. Meets the poet Saint John Perse.
Shoots first short film Le Drame du taureau. Becomes advisor for the Photographic Department of Arles Musée Réattu.
1966
Louis Lumière prize for Le Drame du taureau, short film in black and white. Birth of second daughter, Olivia, to whom Picasso is godfather.
1968
Directs film Picasso, Guerre, Amour et Paix (Picasso, War, Love and Peace) for the series Museum without Walls, produced by Universal Pictures. His film Delta de sel (1967) is presented at Cannes Film Festival and nominated for an Oscar. Publishes Née de la vague with Pierre Belfond which will be re-edited 10 years later.
1969
Picasso invites him to film at his Mougins home in 35 mm colour. He becomes Artistic Director of the Arles Festival
1970
First nudes of the forest. Creates the Rencontres Internationales de la Photographie with Jean-Maurice Rouquette and Michel Tournier (R.I.P.).
1971
Makes a trip around the world in 55 days. Meets Ansel Adams in Carmel, where he photographs the Point Lobos Park, with W. Bullock and Judy Dater in the path of Edward Weston, whose studio he visits thanks to Neil, one of Weston's sons.
1973
Death of Picasso. Publishes Genèse, fifty photographs to accompany Saint John Perse's poems
1974
Invites Ansel Adams to the Rencontres Internationales de la Photographie in Arles, and participates in a workshop in Yosemite at the invitation of Ansel Adams. 20-Year retrospective exhibition in Belgium (Musée d'Ixelles). Elected to the Academy of Arles, he becomes a teacher at the Provence University in Marseille. Travels to Leningrad where he meets Macijauskas; Varsovie and Prague where he meets Josef Sudek and Jan Saudek, guided by Anna Farova.
1975
First urban nudes in Paris and New York ; Beginning of an interest in colour photography. Purchase of 60 photographs by the Centre National d'Art Contemporain for the collection of the Georges Pompidou Centre, Paris (Langage des sables).
1976
Publishes his first work on the Camargue : Camargue secrète. Dedicates himself to developing the Rencontres Internationales de la Photographie, Arles to which he is elected as Artistic Director. Ansel Adam's second visit to Arles.
1977
Travels to USA and Canada where he completes his series of urban nudes. Death of his father.
1978
Travels to Japan and Mexico.
1979
5 December, becomes Doctor in Photography at the University of Provence; Roland Barthes writes the preface for his thesis Language of the Sands.
1980
Decorated Chevalier de l'Ordre du Mérite (Knight of the Order of Merit) by Mr. Giscard d'Estaing, President of France. Creation of headquarters for Rencontres Internationales de la Photographie at 16 rue des Arènes with Alain Desvergnes as Director. First nudes in the American desert.
1981
First photographs in Death Valley. First works with Polaroid. Conference at Metropolitan Museum of Art, New York, for Picasso Centenary.
1982
Publishes Nude Workshop with Viking Press (USA): a retrospective of 25 years of Black and White nudes. Creation of Ecole Nationale de la Photographie (ENP) in Arles with Alain Desvergnes and Maryse Cordesse. Lucien Clergue becomes part-time teacher at the school. He presents Ansel Adams with the Commandeur de l'Ordre National des Arts et des Lettres medal for his 80th birthday in Monterey (Californie).
1983
Invited by Musée Unterlinden in Colmar to create a variation on the Grünewald altarpiece. He is again Director of the R.I.P. Invited as guest artist to Ansel Adams' final workshop in Carmel.
1984
Works with Polaroid SX 70 to make collages. Photographs at White Sand National Monument, new Mexico. Conference in Spain (Santander, Menendez Pelayo University). Death of Ansel Adams.
The Modern Art Museum of Paris consecrates a retrospective covering 30 years of work.
1985
Election of François Hébel as Director of R.I.P. Arles. First American retsrospective presented by Georges Eastman House, Rochester and at the ICP (NY); catalogue Lucien Clergue : Eros et Thanatos with preface by Michel Tournier. First photographs with large format 50×60 Polaroid in Boston.
1986
Photographer of the Year at Photo Fiesta, Higeshikawa, Japan. Retrospective at International Center of Photography, New York. New works with the 50 x 60 Polaroid at the Polaroid studio in New York.
Photographs nudes at White Sand National Monument, New Mexico. Exhibition and conference on Picasso at the Villa Medicis, Rome. Important retrospective at Foto Forum, Frankfurt. Invited to Fotokina, Cologne.
1987
Travels to Caribbean and Madagascar. Numerous compositions with Image System Polaroid. Important work with Paul Jenkins and Karel Appel involving their ballets presented in Paris. Conference on Picasso, at the Picasso Museum, Antibes and at the Rosengart Foundation, Lucerne, Switzerland. First exhibition comprisong exclusively photographs in colour in Paris and participation in collective show curated by Michel Tournier at Museum of Modern Art in Paris.
1988
Guest photographer for Playboy. Collectors Photography publishes his Polaroid work. Teaches at Boca Raton, (Florida) and Toledo, (Ohio). Conference at Toledo Museum of Art. Taschen Verlag, RFA, publishes new edition of Saltimbanques, first important work dated 1954. Invited for one-man show at Photo Gallery International, Tokyo. Conferences in Tokyo and Osaka.
1989
Conference in Irvine (California) for Jean Cocteau Centenary. Exhibition-hommage for Saint John Perse marking the centenary of his birth in Martinique (Le Marin). Publishes work in colour on Point Lobos with preface by Etiemble. Publishes correspondence with Cocteau, presented by Hubert Nyssen, Actes Sud. Guest of Honour at the 20th Rencontres Internationales de la Photographie in Arles.
1990
Invited to Ken Damy Museum in Brescia. Travels to Lithuania. Travels to Florida (Boca Raton). Travels to Egypt: exhibits in Alexandria, visits the Pyramids and the Assouan Temples. First colour double-exposures. Makes film on torero Jesulin de Ubrique for Pierre Braumberger. Directs workshop in Woodstock Travels to Japan where he is the first foreign professor invited to teach at Osaka University. Travels to Taïpeï (Taiwan) to give conferences.
1991
Gives conference on Picasso at Paris' Picasso Museum. Extensive travels in North and South America where he teaches and exhibits in New York, Boca Raton, Miami, Caracas, Sao Paolo in Brazil. Publishes book Tauromachies with Editions MARVAL. Exhibition at Houston Foto Fest. Exhibits bullfighting works at Royal Salon of Plaza de Toros (Maestranza) in Seville. Gives conference on Picasso in Malaga. Artist in residence at Carmel (California). Curates exhibition on the Mexican period of Tina Modoti and Edward Weston for the 22nd R.I.P. in Arles.
1992
Publishes hommage to Christian Nimeño II, who commited suicide in November 1991. Invited by Julio Alvarez to exhibit and teach at the Photography festival of Tarazona (Spain). Invited by the Diputacion General of Aragon to exhibit at Saragossa. The French National Contemporary Art Fund buys 8 of his works.
1993
Publishes Picasso mon ami, with Plume marking the 20th anniversay of Picasso's death; his 50th book since 1957. Publishes book on torero Paco Ojeda with Editions Marval. Photographs Jackie Onassis in Camargue and Umberto Eco in Arles. Publishes De cape qui caresse et d'épée qui foudroie written by Jean Marie Magnan with Fata Morgana.
1994
Artistic Director of the 25th R.I.P. in Arles. The MoMA of New York receives a private donation of 10 works by Lucien Clergue. Publishes with Fata Morgana a hommage to Pierre André Benoît (PAB) the famous publisher-poet from Alès. Six bullfighting double exposures are acquired by the Maison Européenne de la Photographie in Paris.
1995
Conference at NYU (New York). Workshop at ICP New York. Harvard University receives a large donation of works of Lucien Clergue. Photographs the play Phèdre (costumes by Christian Lacroix) for the Comédie Française.
1996
Publishes 4 books: Corps Mémorable (2nd edition), Gitans, St John Perse, Phèdre. Invited to Murcia (Spain) to exhibit his photographs of the deceased Luis Miguel Dominguin. Exhibition of images from Corps Mémorable at the Saint Denis Museum to mark the centenary of the birth of Paul Eluard. First conference at Harvard University on 27 February to mark the entry of the Reber Collection to the Fogg Museum, representing 40 years of career, he is again invited in 2002.
1997
Numerous trips and workshops in USA, Mexico and Italy. Publishes Passion-Passions, with Actes Sud, prefaced by Fernando Arrabal.
1998
Joins Baudoin Lebon Gallery in Paris. Exhibitions in Paris, Arles (France), Zadar (Croatia), Palo Alto, Denver, New York (USA), Köln (Germany). Workshops in San José, Santa Cruz (California), Monticiano (Tuscany), Rockport (Maine). Show at AIPAD (New York), Paris-Photo (Paris) and the Bâle Fair with Galerie Baudoin Lebon. Prints for the first time using Platinum-Palladium, by Sal Lopes in Boston. Acquisition by the Caisse Nationale des Monuments Historiques et des Sites of 60 photographs of the Abbaye de Montmajour cemetery made by Lucien Clergue in 1955.
1999
Final lecture given at the Arles Ecole Nationale de la Photographie. Important retrospective in Black & White at Museum of Art and Culture in Dortmund (Germany) to mark the publishing of Grands Nus. Conference at the French Institute of Berlin, Naples (Florida) and Memphis (Tennessee). Guest of honour for the 30th edition of the R.I.P in Arles. Shows at AIPAD New York, Bâle (Switzerland) and Paris-Photo.
2000
Exhibition of 60 books published in 43 years at Librairie Galerie Nicaise. Exhibition of vintage prints of dead animals from the 50's at the Rencontres d'Arles. Participation at AIPAD (New York) and Paris Photo (Carrousel du Louvre) Conducts several Workshops in Woodstock (USA), Saint Rémy de Provence, Bessèges and Memphis (USA). Awarded the "A Life for Photography" prize in Benevento (Italy).
2001
Presentation at the Montmajour Abbey of 60 photographs, La nuit de la Terre. Important exhibition on the theme of sand entitled ARENA presented at Villa Aurelienne, Fréjus. Travels to Prague, 25 years after his first visit. Travels (twice) to Antigua (Caribbean). Denied entry to Cuba by Fidel Castro's administration; for the reason: "nude photographer". Is reunited with his idol of the 1960's, the Matador El Cordobès. Signs his new book Jean Cocteau and the Testament of Orpheus in Miami and at John Stevenson Gallery in New York. Strongly impacted by the 9/11 tragedy in the USA.
2002
Invited for 2nd time by John Stevenson to Chelsea (New York) to show his double exposures. Shows his images of Picasso and Jean Louis Barrault in Picasso's former studio at 7 Rue des Grands Augustins in Paris. Participates in the Armory Show in New York with John Stevenson. Re-edition of El Cordobès (37 years after first publication to celebrate the triumphal return of the matador). Conference at Fogg Museum, Harvard University. Guest of honour for the 50 years of the Nimes Féria at the Fine Art Museum, with large format cibachrome prints and the 5 illustrations from TAUREAU by René Char.
2003
Publishes Poésie Photographique with Prestel (Münich) with text by Monika Turck and preface Manfred Heiting. Publishes book on Juan Batista with Actes Sud, Arles in collaboration with Jean-Marie Magnan. Participates in Jean Cocteau exhibition at Pompidou Museum (Paris) which is shown the following year at Ottawa National Gallery (Canada). Attends the inauguration of Picasso Museum in Malaga and has audience with the King Don Juan. Is decorated Knight of the Légion d'Honneur by the French Minister of Culture, Jean-Jacques Aillagon.
2004
For Lucien Clergue's 70th birthday, Martin Parr curates exhibition at Montmajour Abbey during the 35th R.I.P in Arles. Exhibits at Bernheimer Gallery in Münich: bullfighting theme with Goya and Picasso. Presents hommage to Caroline Taste, one of his first models, in Mejean Chapel, Arles. Decorates the Hotel Napoleon in Menton with photographs of Cocteau. Publishes Roots  in honour of José Reyes' children, members of the Gipsy Kings, then on tour in USA. Extensive research in Europe and USA for an altarpiece-style composition on the theme of the Temptation of Saint Anthony. Restrospective exhibiton, Perpignan.
2005
Exhibition of vintage prints at John Stevenson Gallery, New York.
Important retrospective at Bernheimer Gallery in Munich. Receives Lucie Award for "Outstanding Achievement in Fine Art Photography", New York.
2006
First photographer elected to the French Academy of the Arts in Paris (creation of seat), thus opening the 8th section dedicated to photography.
2007
Received at the Cupola of the Institut de France 10 October. The couturier Christian Lacroix creates his ceremonial robe and his academy sword. Exhibition Clergue, Photographer Born; for the first time his hometown honours him with a major retrospective. 21 December is awarded the high distinction of Commander of the Order of Arts and Letters. Signs with Patrice Trigano Gallery in Paris.
2008
Travels to Vienna (Austria) for exhibition at KunstHaus Wien, which later showed in Cologne, Munster and Erlangen (Germany). Travels to China. Two French documentaries are made about Lucien Clergue.
2009
Honoured by various exhibitions in France, Germany, Switzerland, Spain, USA (Los Angeles). Exhibition for the 40th Rencontres d'Arles. Exhibition at Marmottan Museum, Paris. Travels to Sofia (Bulgaria).
2010
Makes several trips to New York and Madrid. Travels to Beijing (China) for exhibition at ArtMia Foundation. Travels to Miami for Art Miami.
2011
Travels to Norway for Nordic Lights festival. Exhibits "Jean Cocteau and the Testament of Orpheus" at GBUK Multimedia Complex for Current Art in Moscow curated by Olga Sviblova. Inaugurates the Jean Cocteau Séverin Wunderman Collection Museum in Menton with large donation of photographs of Cocteau. Exhibits in Arles, Paris, Freiburg.
2012
Travels to New York and Miami for exhibitions and fairs. Travels to Belgium and to Switzerland for the Night of Photography at Chaux de Fonds.
2013
Elected President of the French Academy of the Arts in Paris. Travels to Luxembourg, Madrid and New York for exhibitions notably at the French Institute. Exhibition at Instituto Tomie Ohtake in Sao Paolo, Brazil.
2014
To celebrate his 80th birthday, numerous homages are organised in France, Europe, America, Canada and South Korea. Important retrospective for the Rencontres d'Arles.
Dies on 15 November in Nimes, France.
2015
The 46th Rencontres d'Arles are dedicated to Lucien Clergue. The Grand Palais National Museum on the Champs Elysées in Paris honours Lucien Clergue with the retrospective Lucien Clergue, The First Albums curated by François Hébel and Christian Lacroix, in collaboration with Atelier Lucien Clergue and his family.
The activity of Atelier Lucien Clergue continues through his widow Yolande Clergue and his daughters Anne and Olivia, promoting and perpetuating the work of Lucien Clergue.
Maja Jerne, his assistant, is actively involved in the running of the Atelier at 19 rue Aristide Briand, Arles.